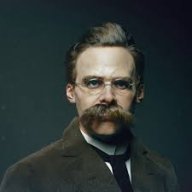 Joined

Jun 22, 2021
Messages

741
Reaction score

259
Location
That's not the issue with folks like Candace Owens, and based on your posts I know you're more than smart enough to understand that.

The issue is you have a woman that is using her blackness to profit by creating comfort for racism deniers. There's a long history of leveraging a tiny minority of people of color to invalidate the issues the overwhelming majority feel. It dates back to slavery. Plantation owners would invite abolitionists to dinner and have them served by house slaves. At some point during dinner, they'd ask a particularly loyal house slave if he felt slavery was wrong. Of course, the house slave would profess his love for his master and that he was very well cared for and wouldn't ever want to leave. It was much better than the message they would have received seeing the living conditions of the field slaves. In return for this service, the house slave was often given some extra scraps from the master's table, as long as he ate them outside of course. There's an article that was written by a former abolitionist explaining that his entire view of slavery changed after one of those dinners because if the house slave was so happy and well treated how could the institution be bad?

The problem isn't honest disagreement, it's perpetuating false narratives and misinformation under the guise of "I'm black" in order to get a few extra scraps from the table. It's the content, ignorance, and goal of her disagreement that makes her repugnant, not the disagreement itself.
I agree, but there must be at least one POC in the world that actually thinks like a conservative and is not a prop who is trying to make money or please someone else. Why not?