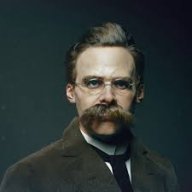 Joined

Jun 22, 2021
Messages

741
Reaction score

259
Location
As do Muslims and Hindus. I'd argue that is more cultural than religious. It's a lot to unpack, but for a variety of reasons when you move out of mainstream western culture, especially American culture, success rates go through the roof. Pick 10 high schools and look at the list of Valedictorians. How many named Johnson or Wilson do you see?
Valedictorian high rates among immigrants from India and East Asia is mostly related to a solid home with two parents that promote an academic environment. The Jews do that as well. Many Nigerians and Iranians parents have that same tradition.
Trevor Phillips, a British man of Guyana ancestry and quite liberal implied that British minorities and white kids that struggle should study the East Asians behavior. That did not go down very well.