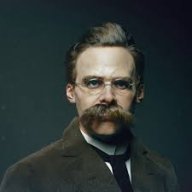 Joined

Jun 22, 2021
Messages

741
Reaction score

259
Location
With you so far.

And you lost it.

The trend to the extreme right happened because a black guy was elected president and those latent racists couldn't stand the thought of it. The TEA party, which was the precursor to our current Capitol stormtroopers, was created like 5 minutes after Obama was elected. There was no time for any blame whitey feelings. It was a white response to the election of a black president.
Would they have the same reaction if the black POTUS is Republican?
Racism is more than just skin color. Racism also has to do with different cultural values.
If blacks and whites had a single unifying culture there would be less racism.
The centrists (that would be me) are dwindling. The right and the left are farther apart. I think in the end it all boils down to tribalism, low intelligence, and personality.