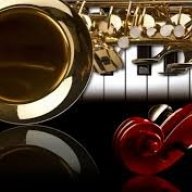 Joined

Jan 7, 2022
Messages

917
Reaction score

502
Age

61
Location
If the Nov. 2024 ballot was DNC President Biden and GOP Donald Trump, I would certainly avoid both of them and look for another candidate.
I just came across an online article that Senator Joe Manchin is CONSIDERING becoming a 3rd Party candidate.
*
Many are skeptical he'll mount a third-party White House bid. They also fear it could hand the GOP both the Senate and the White House if he does.
www.yahoo.com
*
Naturally his fellow Democrats would not like that.
#1 West Virginia would possibly elect a Republican to be their next Senator
#2 Manchin wouldn't win the presidency and he'd pull more votes from Biden than he would from Trump.
*
I'd CONSIDER voting for Manchin. IF he ran...AND the media gave him any "air time", then I think he'd make things interesting.
Historically, Most 3rd Party Candidates were names that MOST "regular folks" never heard of. Ross Perrot was an exception.
But again, my point is that most 3rd party candidates have received such a small number of votes because no one knew them and everyone knew they had no chance.
Senator Joe Manchin DOES have name recognition going for him.
When Biden's term began, I think there was some publication that called Joe Manchin: "The Most Powerful Man In Washington". An exaggeration of course, but he often "held the keys" to IF a Biden backed bill passed or it didn't.
Anyway, what say you about anything I've posted here?
Last edited: