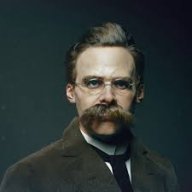 Joined

Jun 22, 2021
Messages

741
Reaction score

259
Location
Christopher Columbus statues coming down predate BLM. Heck, there was an entire episode in season 2 of The Sopranos about it. It's been an issue since the 1950's. Charlottesville is really what sparked the Tear Them Down movement by reigniting the national conversation. The BLM movement just motivated people across the spectrum on both sides of these types of culture war issues.
I could care less about Columbus, but as a child I was taught he discovered America and as a result we had a Hispanic culture. Spain's old Roman name was Hispania. Most towns in South America have statues of Columbus and it is just part of the landscape. The guy has been dead for over five centuries and barking at Columbus is an empty feel good move or virtue signaling.
Columbus may have not been Italian. It is quite possible he was a Spanish Jew, but who cares. There are much bigger fish to fry in the present. How about reducing murder and violence in the cities of America? That is a billion times worse than a statue of a guy that has been dead for over five centuries.