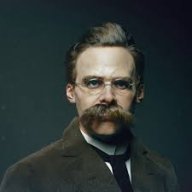 Joined

Jun 22, 2021
Messages

741
Reaction score

259
Location
It *is* about reasoning.

The number of gay men who became priests is a tiny tiny fraction of the number of gay men/women who were harmed by the Catholic Church directly or indirectly. Why can't you acknowledge this? Sure, the Catholic Church didn't harm those gay men who became priests. But they harmed many orders of magnitude more who didn't.
Ok, from an argument point of view that makes sense. This is the deal: A gay man up until the mid to late 20th century lived in the closet. Those that were out suffered consequences. Catholic gay men joined the priesthood because it provided a cover in front of society.
Some Jews joined the Nazi Party and rose high in the ranks and were not harmed. This is fact. But to claim the Nazi Party protected Jews because of this fact would be ridiculous.

If you want an acknowledgement, sure. The Catholic Church protected some gay people who joined the clergy. Again, that number pales in comparison to those they harmed.
OK, that was a much better argument.