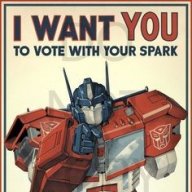 Joined

Sep 28, 2019
Messages

6,815
Reaction score

8,437
Age

46
Location
I don't have children so I can't speak to this first hand
And I definitely know that kids have bullied, teased, mocked, insulted and excluded other kids (especially minorities) since the beginning of time
But I've read and heard from friends with kids that things are different than they were than just a few years ago
And it's often coming from classmates they've known for years and have never had issues with before
And it's hard to argue that Trump isn't the difference
Even if you love Trump and his policies demeanor has to count for something
Who knows what the fallout in the years to come will be
========================
Two kindergartners in Utah
told a
Latino boy that President Trump would send him back to Mexico, and teenagers in Maine
sneered
"Ban Muslims" at a classmate wearing a hijab.
In Tennessee, a group of
middle-schoolers
linked arms, imitating the president's proposed border wall as they refused to let nonwhite students pass.
In Ohio, another group of middle-schoolers surrounded a mixed-race sixth-grader and, as she
confided to her mother
, told the girl: "This is Trump country."
Since Trump's rise to the nation's highest office, his inflammatory language — often condemned as racist and xenophobic — has seeped into schools across America.
Many bullies now target other children differently than they used to, with kids as young as 6 mimicking the president's insults and the cruel way he delivers them........