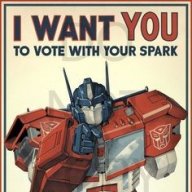 Joined

Sep 28, 2019
Messages

1,587
Reaction score

2,558
Age

44
Location
I am also not going to entertain you guys with examples of anything - you don't want proof... you want an argument. Anyone that can't plainly see that each side of the divide (R and D) have done any and everything over the last 16 or so years to split us into single issue - farmed - "not with me so you are against me" - identity type voters... is not going to see anything as proof contrary to what they believe anyway... all of this stuff you guys are asking for is a Google click away - you've already made your decision and choose to ignore it.
"I have TONS of examples that prove my point but I won't show any them because you guys don't REALLY want to see it"
"There are TONS of examples that are just a google search away. But you won't do the research because you'd rather CHOOSE to ignore the truth"
Has anyone ever made either of those two statements that turned out to be right all along?
Get out of here with that nonsense
Flawed as it is even the Moon Landing hoaxers offer examples of why they think they are right