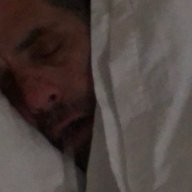 Joined

May 17, 2019
Messages

1,927
Reaction score

2,066
Location
WASHINGTON — In a victory for the Trump administration, the
Supreme Court ruled
on Thursday that immigrants whose requests for asylum were rejected in bare-bone summary proceedings may not contest the denials in federal court. The case, which concerns the fundamental question of who is entitled to seek habeas corpus, will affect thousands of asylum seekers.
The vote was 7 to 2. Justices Sonia Sotomayor and Elena Kagan dissented.
The case concerned
Vijayakumar Thuraissigiam
, a member of Sri Lanka's Tamil ethnic minority who was apprehended about 25 yards north of the Mexican border near San Ysidro, Calif.
He sought asylum, saying he would face a credible fear of persecution if he were returned to Sri Lanka. His request was considered under "expedited removal" procedures called for by
a 1996 law
that streamlined asylum applications from people caught near the border and barred courts from reviewing most aspects of the determinations made under the procedures.
Mr. Thuraissigiam, a farmer, told an asylum officer that he had been savagely beaten in Sri Lanka by men who had blindfolded and abducted him. He said he had spent 11 days in a hospital recovering from his injuries.
The case concerned a member of Sri Lanka's Tamil ethnic minority who said he feared persecution and sought to file a petition for a writ of habeas corpus.
www.nytimes.com
Not sure how I feel about this one. It seemed the Asylum officer believed him yet rejected him for what I guess would be lack of details