Joined

Mar 14, 2019
Messages

3,846
Reaction score

4,344
Age

42
Location
For the last decade or so, there has been a lot of chatter about the labor participation rate, especially when Unemployment was higher than today. It was mostly used as a dig against the Unemployment gains (decreasing % unemployed) from around 2012 to 2016.
I don't have an answer to this question, but I was looking at the FRED Economic Data, and I was curious to see how the data has been changing the last couple of years. And I started wondering, who dropped out of the labor pool?
All data is coming from here
https://fred.stlouisfed.org/categories/32443
First, a Historical look at the Labor Participation rate. (I'm using Seasonally Adjusted numbers)
Unemployment rate
I'm going to start truncating the data from just the 1970's to today. 25 to 54, prime age workers. Not much of a dip.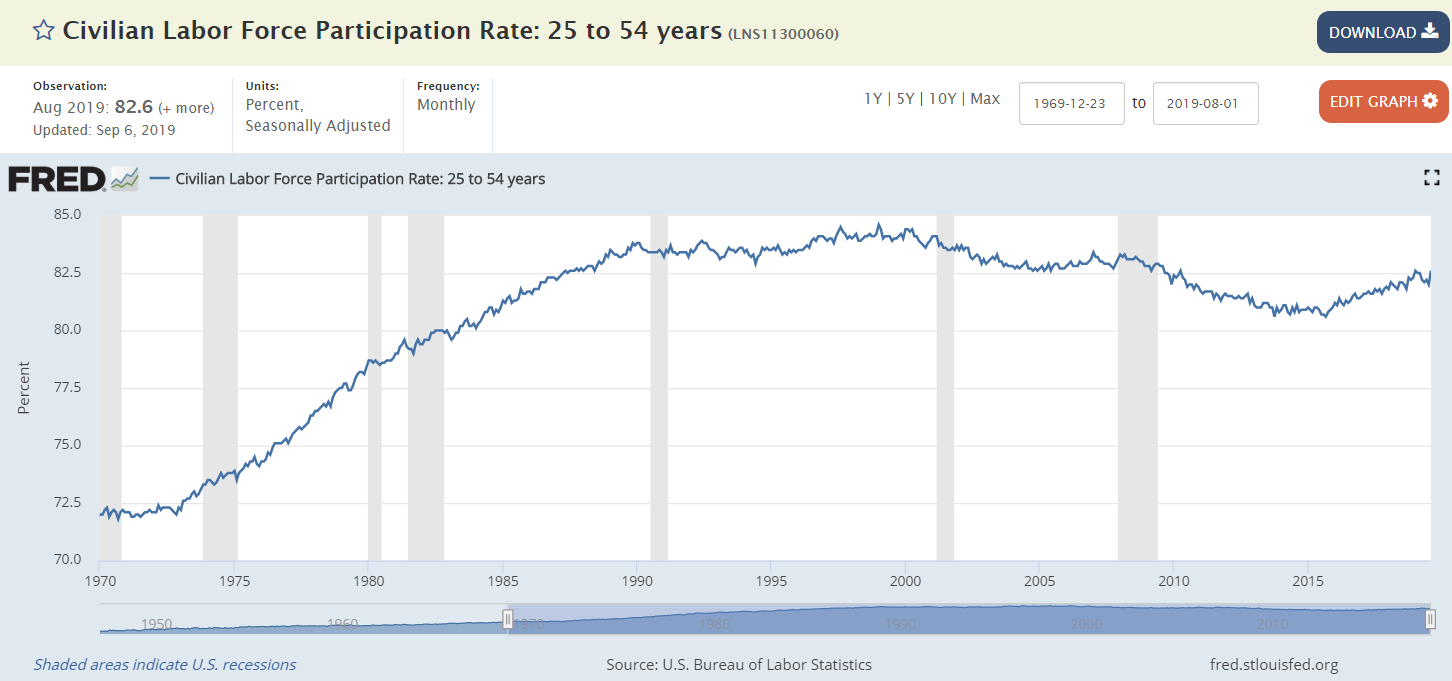 Women peaked at around 60% about 20 years ago. They're around 57% now.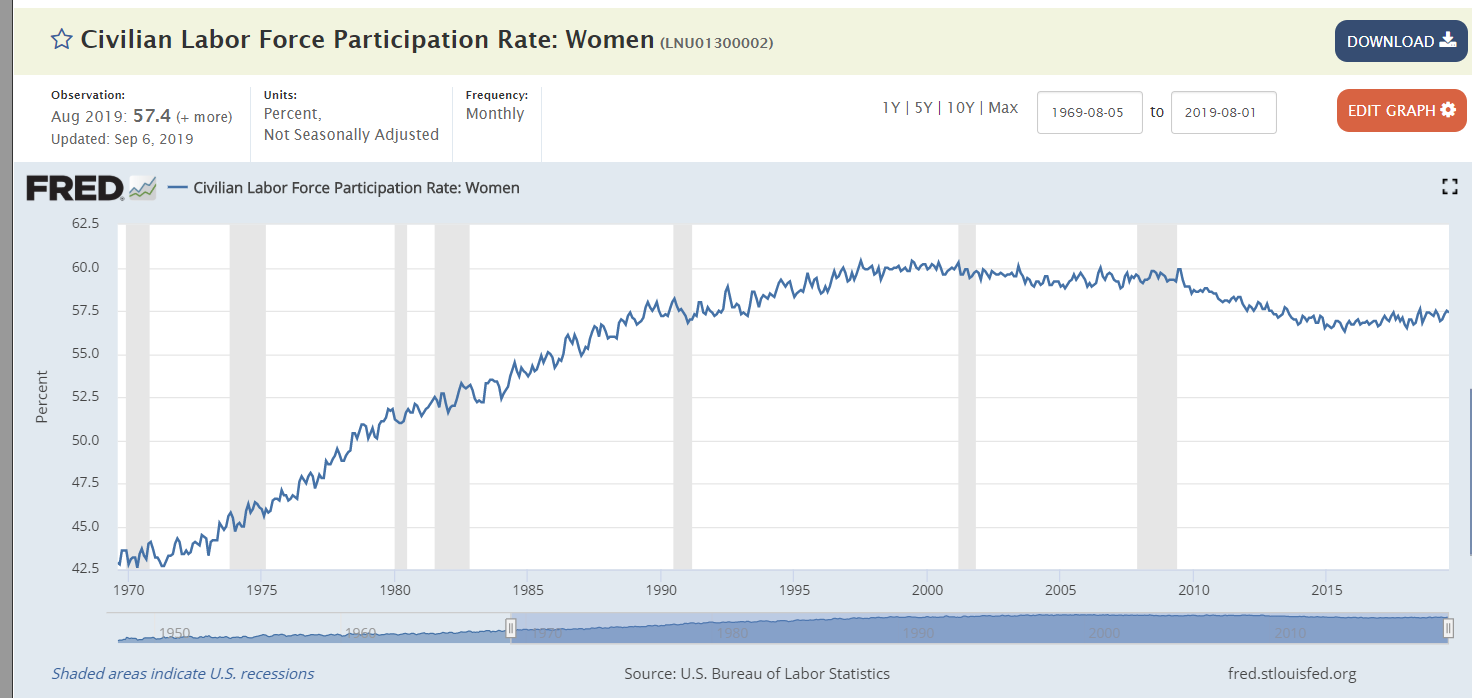 Men seem to have been steadily dropping.
55 and up. I think this is more of a sign of a generational shift in the working age population.
White men, 20 and up. Another oddity.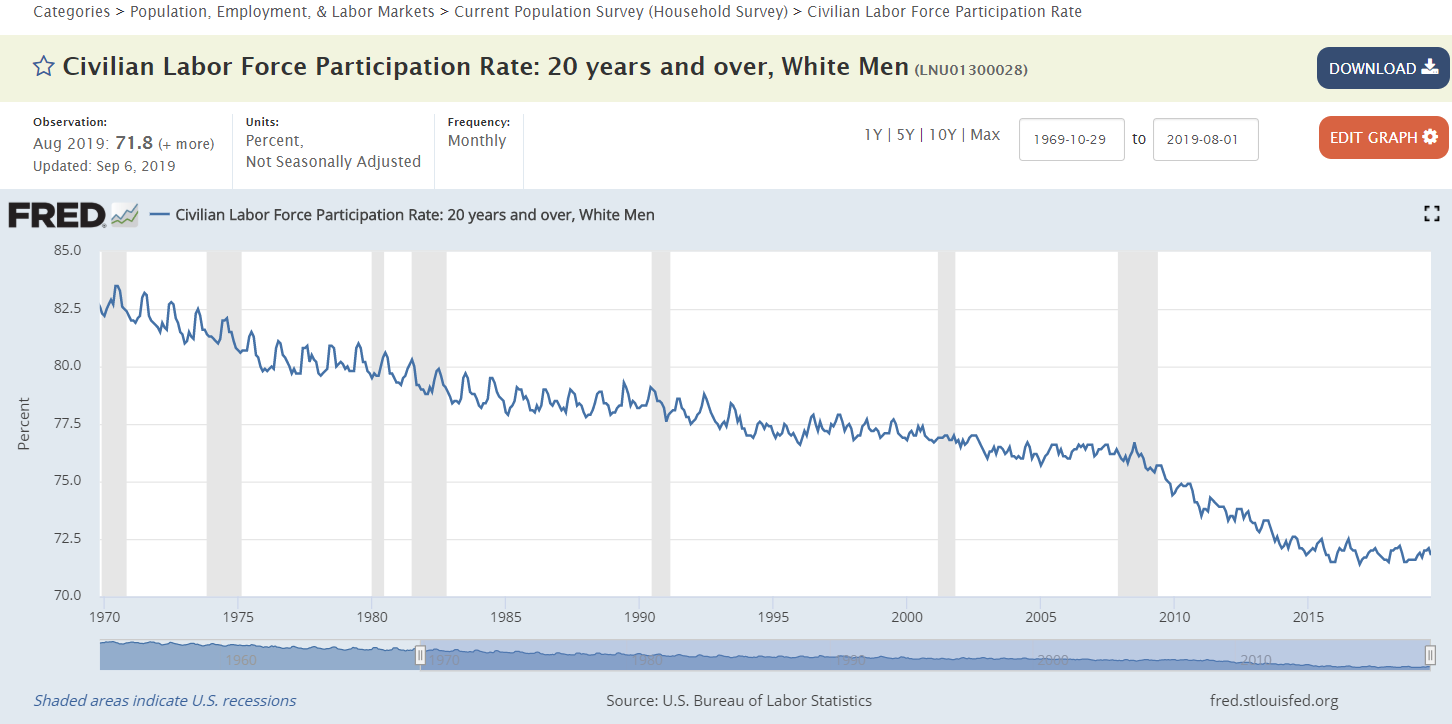 Also seeing about a 10% drop from the 1970's to today in black males over 20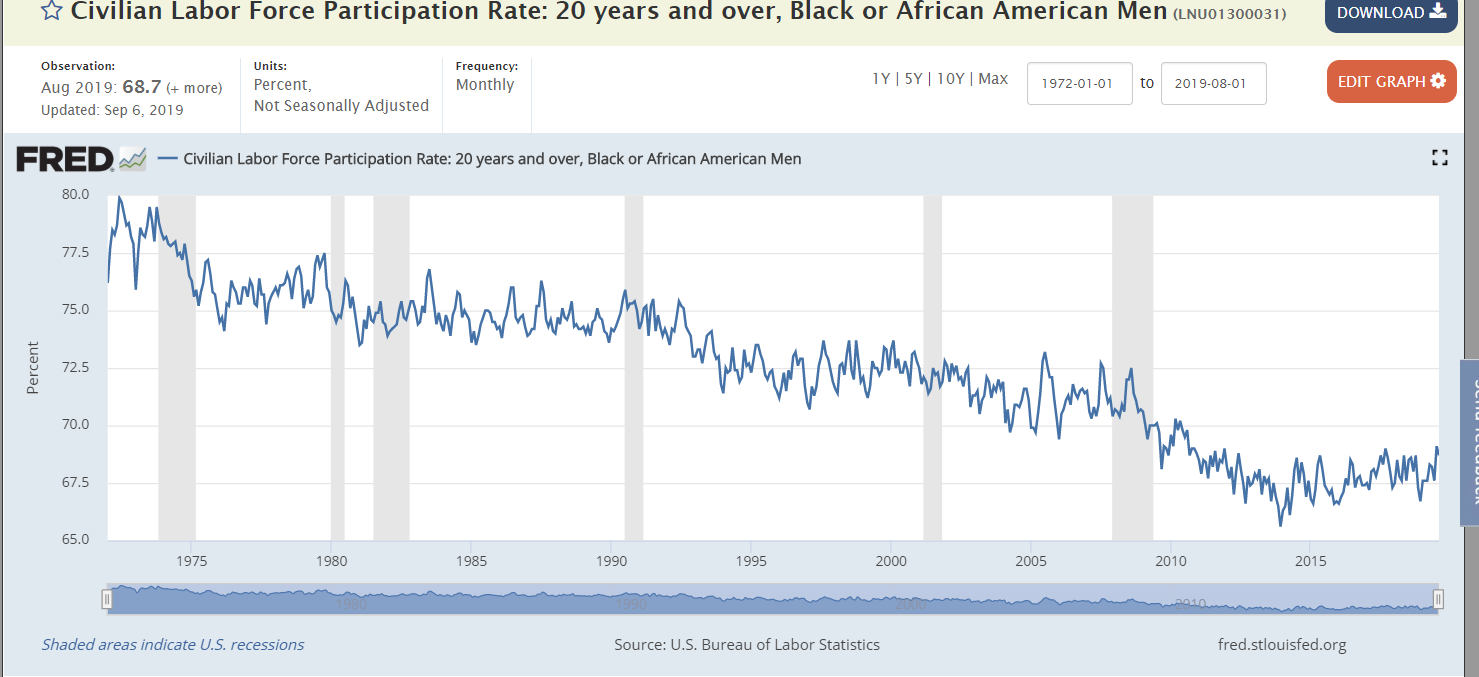 Women have been doing the opposite. Is that why men are participating less? Because women are participating more?
So, it would seem like it's Men who are dropping out of the labor force. Women are up or back to even. Is this accurate? Why? Can we say retirements?
Or, is the survey no longer accurate enough?
"
The Labor Force: Are You In or Out?
To measure the unemployment rate, the U.S. Bureau of Labor Statistics (BLS) surveys 60,000 households—about 110,000 individuals—which serve as a representative sample of the U.S. population.
"