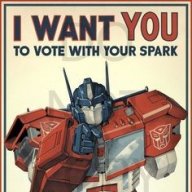 Joined

Sep 28, 2019
Messages

5,711
Reaction score

7,067
Age

46
Location
Very interesting article on something I'll admit I hadn't thought about much before
===========================
The Clean Air Act of 1970 authorized the government to regulate air pollution.
The Inflation Reduction Act, which Joe Biden signed into law this past week, allocates more than $300bn to energy and climate reform, including
$30bn
in subsidies for manufacturers of solar panels and wind turbines.
Notice the difference?
The Inflation Reduction Act is an important step toward slowing or reversing climate the crisis. It also illustrates the nation's shift away from
regulating
businesses to
subsidizing
businesses.
From 1932 through the late 1970s, the government mainly regulated businesses. This was the era of the alphabet soup of regulatory agencies begun under Franklin D Roosevelt (the SEC, ICC, FCC, CAB, and so on) culminating in the EPA of 1970.
The government still regulates businesses, of course, but the biggest thing the federal government now does with businesses is subsidize them.
Consider Joe Biden's biggest first-term accomplishments:
the Chips and Science Act (with $52bn of subsidies to semiconductor firms, plus another $24bn in manufacturing tax credits);
the Infrastructure Investment and Jobs Act ($550bn of new spending on railroads, broadband and the electric grid, among other things);
and now the Inflation Reduction Act (including the subsidies I noted).
This shift from regulation to subsidy has characterized every recent administration.
Trump's Operation Warp Speed delivered $10bn of subsidies to Covid vaccine manufacturers.
Obama's Affordable Care Act subsidized the healthcare and pharmaceutical industries (indirectly, through massive subsidies to the buyers of healthcare and pharmaceuticals).
And Obama spent about
$489bn
bailing out the financial industry (and, notably, never fully restored financial regulations that previous administrations had repealed), as well as GM and Chrysler.
Before the 1980s, the US would have done all this differently. Instead of
subsidizing
broadband, semiconductors, energy companies, vaccine manufacturers, health care and pharmaceutical businesses, and the financial sector, we would have
regulated
them – requiring them to act in various ways.
If this regulatory alternative seems far-fetched today, that's because of how far we've come from the regulatory state of the 1930s to the 1970s, to the subsidy state beginning in the 1980s.
Why the big shift? Because of the change in the balance of power between large corporations and the government.
Today it's politically difficult, if not impossible, for government to demand that corporations (and their shareholders) bear the costs of public goods. Government must bribe them instead.
I saw this first-hand. Bill Clinton's healthcare plan was blocked by the pharmaceutical and healthcare industries, which would have had to sacrifice some profits.
By contrast, Obama got the Affordable Care Act by paying off these industries – all but guaranteeing them larger profits from a massive inflow of newly subsidized customers…….
What's to blame? The change in the balance of power between large corporations and the government

www.theguardian.com