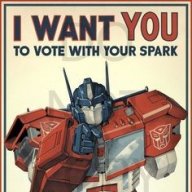 Joined

Sep 28, 2019
Messages

7,396
Reaction score

9,054
Age

47
Location
Interesting article

Iowa is in the national consciousness for one reason and one reason only, it's the first event of the presidential election calendar

If that's taken away from them then the state becomes one of the Dakotas

I'm sure they'll fight tooth and nail to keep it

I don't t know what metrics should be used to determine what state should be first but what ever it is there's no way Iowa should be at the top of that list
==================================

For decades, Iowa has had an outsize impact on the nation's politics, as President Biden's recent pilgrimage to the state, in which he touted corn ethanol, shows.

But last week, a Democratic National Committee panel voted to remove Iowa's caucuses from the first spot in the party's presidential nominating calendar, opening the early window to any state that wishes to apply.

The move is long overdue.

Iowa's dethroning is still not ensured, as an intense lobbying campaign will no doubt kick into gear.


The case against Iowa has been building for generations. Its residents enjoy lavish federal subsidies because of the undue political clout they hold.

The state's caucus system, in which those who want to participate must show up in person to a specific location at a prescribed time of night and sit through interminable proceedings, is deeply undemocratic.

The state's electorate is predominantly White, unreflective of either the nation or Democrats' diverse coalition. To top it off, Iowa's 2020 caucuses were a logistical disaster, as a new electronic results reporting system failed as much of the country awaited Iowans' all-important verdict on who should be the next president.

Not only were results long delayed, but questions swirled about whether the results could be fully trusted……..


Last edited: