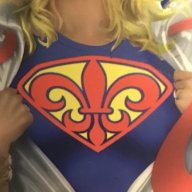 Joined

Feb 4, 2020
Messages

545
Reaction score

1,015
Location
I realize that this is a 100% hypothetical exercise , but what the hell... When you're dealing with two Presidential candidates in their mid/late 70s during a pandemic- 2.5 months til the election is an eternity.

I'm a guy who's planning to vote for Biden but I'm interested in hearing from those who plan to vote for Trump as well.. Personally , on the Biden side- i think the emergency contingency plan would be for K Harris to get elevated to the top of the ticket, then select someone like Mayor Pete as her running mate.. or, even better- Bernie Sanders.. i think a Harris/Sanders ticket could be more formidable than the Biden/Harris ticket.. then again, it could backfire since Bernie is obviously further left than Joe; honestly I'm not sure since it's a double-edged sword.......... On the Trump side, since there are already rumblings that Trump will replace Pence with Nikki Haley- the new nominee would be Pence, and he'd pick Haley as running mate.. TBH i think a Pence/Haley ticket would most likely beat a Harris/Sanders ticket since any conservative who's turned off by Trump's pathological lies and general ugliness might like Pence /Haley more.. but i honestly dont know who'd have the upper hand in that scenario.

What sayeth the MAP?