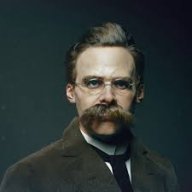 Joined

Jun 22, 2021
Messages

2,155
Reaction score

708
The most recent PISA results, from 2015, placed the U.S. an
unimpressive 38th
out of 71 countries in math and 24th in science. Among the 35 members of the Organization for Economic Cooperation and Development, which sponsors the PISA initiative, the U.S. ranked 30th in math and 19th in science.
U.S. students continue to rank near the middle, and behind many other advanced industrial nations, in international math, science and reading assessments.
www.pewresearch.org
My suggestion is rather simple.
1. Study why immigrants from East Asia, India, and Nigeria do well with American education. Apply that insight to other groups (if possible).
2. Manage public schools as if though they were private schools with uniforms and discipline.
3. Create high end special schools for those that are truly disenfranchised.
4. Create a force of social workers to treat family dysfunction with regards to education.
5. Reduce the curriculum to the simple basics and repeat that on a yearly basis.
6. At about 10th grade divide college bound students away from non-college bound.
7. Provide solid basic education and trade training for non-college bound kids. There is no point in offering free college to these kids.
Last edited: