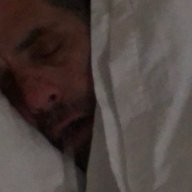 Joined

May 17, 2019
Messages

1,927
Reaction score

2,050
Location
The Food and Drug Administration

officially raised the age to buy tobacco

in the U.S. from 18 to 21, fulfilling a key portion of

the federal spending package

that President Trump signed into law last week.

The big picture:

The decision comes faster than some expected as the FDA had six months to amend their policies after Trump signed the bill and another 90 days to officially adopt the change.

19 states and the District of Columbia

had already put in place laws to raise the minimum buying age for tobacco products — including cigarettes, cigars and e-cigarettes — to 21.
The agency's decision comes faster than some expected.
www.axios.com
I'm kind of torn on this. It's the same age for alcohol which I get but yet it's still 18 to join the military. I've seen a lot of people on social media who want the age for all 3 raised to 25 since that is when the brain is fully developed which makes sense. Yet these same people want the voting age lowered to 16 which seems dumb.