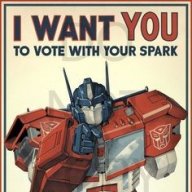 Joined

Sep 28, 2019
Messages

7,391
Reaction score

9,048
Age

47
Location
Excellent article I thought deserved its own thread
=========================

On the surface, it would appear that book censors and censored authors like myself can agree on one thing: Books are powerful.

Particularly books for children and teens.

Why else would people like me spend so much time and energy writing them?

Why else would censors spend so much time and energy trying to keep them out of kids' hands?

In a country where the average adult is reading fewer and fewer books, it's a surprise to find Americans arguing so much about them.

In this election year, parents and politicians — so many politicians — are jumping into the fray to say how powerful books can be.

Granted, politicians often make what I do sound like witchcraft, but I take this as a compliment.

I'll admit, one of my first thoughts about the current wildfire of attempted censorship was: How quaint.

Conservatives seemed to be dusting off their playbook from 1958, when the only way our stories could get to kids was through schools and libraries.

While both are still crucial sanctuaries for readers, they're hardly the only options. Plenty of booksellers supply titles that are taken off school shelves.

And words can be very widely shared free of charge on social media and the rest of the internet. If you take my book off a shelf, you keep it away from that shelf, but you hardly keep it away from readers.

As censorship wars have raged in so many communities, damaging the lives of countless teachers, librarians, parents and children, it's begun to feel less and less quaint.

This is not your father's book censorship…..

Here's something I never thought I'd be nostalgic for: sincere censors. When my first novel, "Boy Meets Boy," was published in 2003, it was immediately the subject of many challenges, some of which kept the book from ever getting on a shelf in the first place.

At the time, a challenge usually meant one parent trying to get a book pulled from a school or a library, going through a formal process.

I often reminded myself to try to find some sympathy for these parents; yes, they were wrong, and their desire to control what other people in the community got to read was wrong — but more often than not, the challenge was coming from fear of a changing world, a genuine (if incorrect) belief that being gay would lead kids straight to ruination and hell, and/or the misbegotten notion that if all the books that challenged the (homophobic, racist) status quo went away, then the status quo would remain intact.

It was, in some ways, as personal to them as it was to those of us on the other side of the challenge.

And nine times out of 10, the book would remain on the shelf.

It's not like that now. What I've come to believe, as I've talked to authors and librarians and teachers, is that attacks are less and less about the actual books.

We're being used as targets in a much larger proxy war.

The goal of that war isn't just to curtail intellectual freedom but to eviscerate the public education system in this country.

Censors are scorching the earth, without care for how many kids get burned.

Racism and homophobia are still very much present, but it's also a power grab, a money grab. The goal for many is a for-profit, more authoritarian and much less diverse culture, one in which truth is whatever you're told it is, your identity is determined by its acceptability and the past is a lie that the future is forced to emulate.

The politicians who holler and post and draw up their lists of "harmful" books aren't actually scared of our books.

They are using our books to scare people.


Last edited: